Our focus starts with Safety
Family-owned and operated , Matador Tours provides affordable charter buses and motor coach services throughout New Jersey, New York and across the country. Wherever you travel—from Atlantic City casino trips to corporate events to group tours—you can count on a safe, comfortable trip with our professional drivers on our well-maintained fleet of modern buses.
Saddle River Tours is proud of its strong reputation for safety, reliability and friendly, professional service. Our courteous drivers have completed certifications and have some of the best driving records in the industry. Whether you're planning a corporate event, wedding or sightseeing tour, or need transportation for a school trip or sports event, you can rely on us for the highest quality service possible.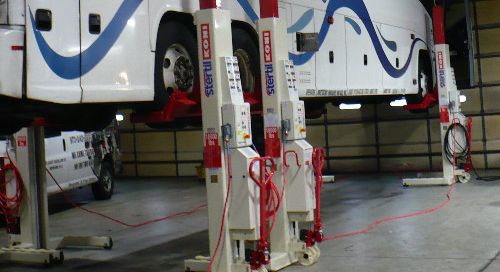 We Based Our Business On Three Pillars
Here A Matador Tours, we pride ourselves on our safety record. We  provide safe, reliable and efficient transportation services that enrich the lives of our customers. It is our goal to be the known for exceptional safety,  customer service and support.
SAFETY
Meticulously maintained fleet with all coaches being regularly inspected and serviced to meet the most stringent mechanical and safety standards.
Evaluated and safety-approved by the US Department of Transportation and US Department of Defense, earning their highest ratings for equipment and on-site maintenanc facility.
Operators possess a CDL Class B license with airbrake and passenger endorsements.
All operators must pass random drug and alcohol screening.
SERVICE
Knowledgeable and professional sales staff is readily accessible to provide assistance with bus rentals, group casino excursions and complete group travel packages.
Dispatch department is available 24 hours a day, 7 days a week.
Complete group tour packages are competitively priced and customized to client's requirements.
Government, corporate, and private sector clients include travel and tour operators, social clubs, fraternal and religious organizations, sports teams, senior citizen groups, military groups, schools and educational institutions.
STYLE
Modern, state-of-the-art fleet features over 40 clean, comfortable, restroom equipped Prevost and MCI motorcoaches.
Environmentally friendly "green technology" significantly reduces air pollution and decreases dependence on foreign oil.
Safe, courteous, and reliable operators are uniformed and consistently present a professional, well groomed appearance.
Fleet is meticulously cleaned on a daily basis, with particular attention paid to interiors, seating, and on-board restroom facilities.